Dumont, Thomson Receive CFSA's Lifetime Recognition Award
INDIANAPOLIS – CFSA is proud to announce the winners of its prestigious Lifetime Recognition Awards for 2022.
Alain Dumont, president & CEO of Victoriaville & Co., is the third generation of the Dumont family to work in the funeral industry. Under his leadership, Victoriaville & Co. has risen to the top of casket manufacturers and distributors of funeral and commemorative products in Canada, ranking third among North American manufacturers of wooden caskets.
"Reviewing the list of recipients over the past 20 years, I receive this prestigious honor with great humility and want to share it with all my colleagues who do an extraordinary job, but also with my wife and partner Michelle, as well as my father Claude and my son Charles-Olivier," Dumont said.
Dumont has also been actively involved in various professional, charitable and sports organizations. He has been the president of the "Hotel-Dieu d'Arthabaska" Foundation, in addition to being directly involved in their cause. Under his leadership, the foundation raised $12 million for a significant project.
Also honored this year was Kevin Thomson of Dixline Corporation. He's done a rotation in every department of the company, learning everything from maintenance to press and die casting, plating, painting, assembly and shipping, as well as working as a sales representative.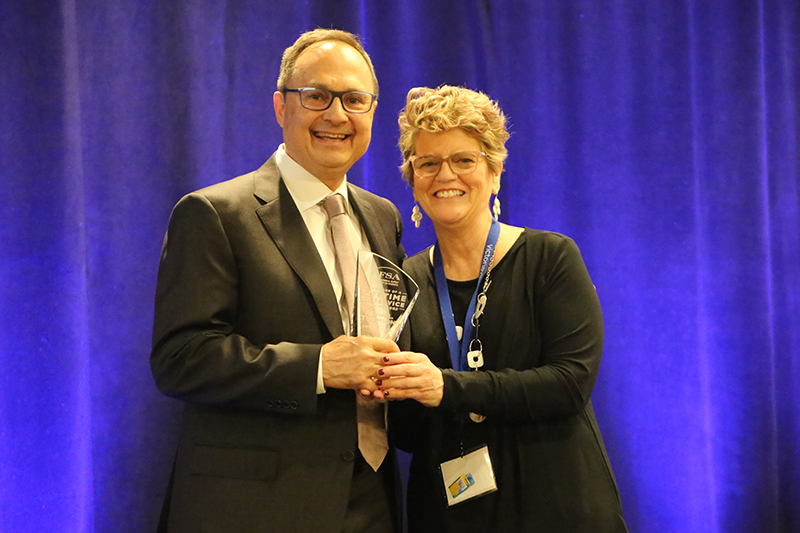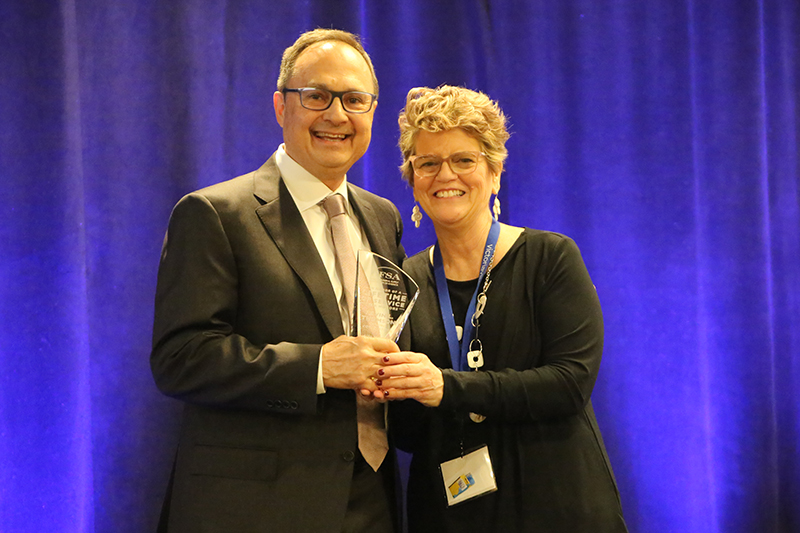 "Working with my family, serving this organization and our customers has been a real privilege," Thomson said. "I wouldn't have been able to do it if it weren't for my family and all the amazing people who have been, and are part of this organization I am grateful for every single day."
Thomson has sponsored many events and organizations in the Galva, Illinois, area, as well as serving as a soccer, baseball, basketball and track coach. He also served on the Kewanee YMCA board, Midland Country Club board and currently serves on the Black Hawk East Foundation board.
Both Dumont and Thomson were recognized at CFSA's Annual Conference and Trade Show in Indianapolis April 25-26. The Lifetime Recognition Award is CFSA's highest honor, going to professionals who have devoted at least 35 years to raising professional standards and moving the industry forward with positive and progressive actions.
# # #
About the Casket and Funeral Supply Association of America
Founded in 1913 as the Casket Manufacturers' Association of America, the Casket & Funeral Supply Association of America is proud to represent the interests of member suppliers to licensed funeral homes and licensed funeral directors. CFSA's members manufacture or distribute virtually every type of product used by funeral directors.
The Association's objective is to provide useful information and perspectives on the funeral industry and the funeral supply industry to support manufacturers and suppliers of funeral goods and/or services. For more information, visit CFSAA.org.