Sunken Cemeteries & Sundown Serenades | 4M #87
Welcome to the eighty-seventh edition of Morticians' Monday Morning Mashup, 4M #87, where we'll serve up bite-sized, easily-digestible nuggets of the deathcare news you need to crush conversations in the week ahead. Bon appetit!
This newsletter is powered by MemoryShare, a funeral livestreaming platform that you can set up in 30 seconds or less.
Under the sea
Underwater explorers have made an incredible discovery off the coast of Key West: a long-sunken quarantine hospital and Civil War-era cemetery. After a bit of research, it was determined that the site is Fort Jefferson, a military fortress on an island that was once part of the Dry Tortugas National Park, a chain of islands that has dwindled from 11 islands 200 years ago to only six today. Only one intact grave marker has been identified — that of John Greer, an employee of the hospital who died in 1861. However, it is thought that dozens of people died and perhaps were buried on the island between 1860 and 1900. The archaeology team has vowed to leave Greer's grave undisturbed and will not reveal its exact location out of respect for the deceased.
Goodnight, Gordie
As the people of Orillia, Ontario prepared for the funeral of their hometown folk music hero, the late and oh-so-great Gordon Lightfoot, an organist and part-time church security volunteer had the honor of keeping him company at the church overnight. As she fought sleep, Carolyn Grant serenaded her silent companion with organ music until the "wee hours" of the night. "The choir group kept bugging me because they all said, 'Oh, you're staying with Gordie?' I said, 'No problem, I don't think he will be any trouble," Grant told a local news outlet. "I don't think anything could top it. It will be the highlight of my life."
A sneaky cemetery sale
There's no way to know if a property flipper purposely outbid the city of Tampa to purchase a privately-owned 20-acre segregation-era cemetery that had gone into foreclosure. However, given that the city just bought the cemetery back for five times what the flipper paid after public outcry over the cemetery's fate, one must wonder. Considering that a news outlet wrote that the flipper won the bid "while city leaders were preoccupied" speaks volumes. Clearly, there's only one winner here — the flipper — while the city and the families of those buried there literally and figuratively paid the price.
Lightening the loads
After hearing that seven beautiful horses died at Churchill Downs in the 10 days leading up to the 2023 Kentucky Derby, it's disheartening to hear about the deaths of two horses used in processions at Arlington Cemetery. Although these horses were euthanized in 2022, the news was just shared this week as the cemetery announced that it was changing the way horses will be cared for after discovering their poor living conditions. The new procedures include obtaining a lighter caisson and better saddles to further prevent injuries, adding a herd manager, changing the horses' diets, and suspending caisson operations for 45 days to allow rest and recovery.
Under the sea, part two
Shanghai residents and deathcare professionals are facing a dire future when it comes to in-ground burials, as researchers predict the country will run out of such spaces within the next 15 years — even for urns. So, they're getting more creative. One of the most quickly-growing alternatives is scattering cremains in the ocean. While this isn't such a novel idea here in the States, it's definitely not the norm in Shanghai. However, a woman who facilitates these so-called "sea burials" told a news outlet that she has seen interest in her business triple since Jiang Zemin, China's former president, chose to have his ashes scattered into the mouth of the Yangtze river in December.
"Deadly appeal"
The latest addition to the ever-expanding range of electric/hybrid/green funeral vehicles is the Ford Mustang Mach-E, two models of which appear above and are said to have a "deadly appeal" (haha). The hearse and limo are the creation of British firm Coleman Milne, and come in both left- and right-side-driver options.
The secret's out
It's more than likely there is no course on search engine optimization (SEO) in mortuary school. But that's ok, because the cool kids at MemoryShare know all about it — and they know how to improve yours … while at the same time making streaming services super simple for your staff. Get ready for a little mortuary math here (also probably not a class):
SEO + superior streaming services + super simplicity + safety and security = 
The MemoryShare not-so-secret sauce for success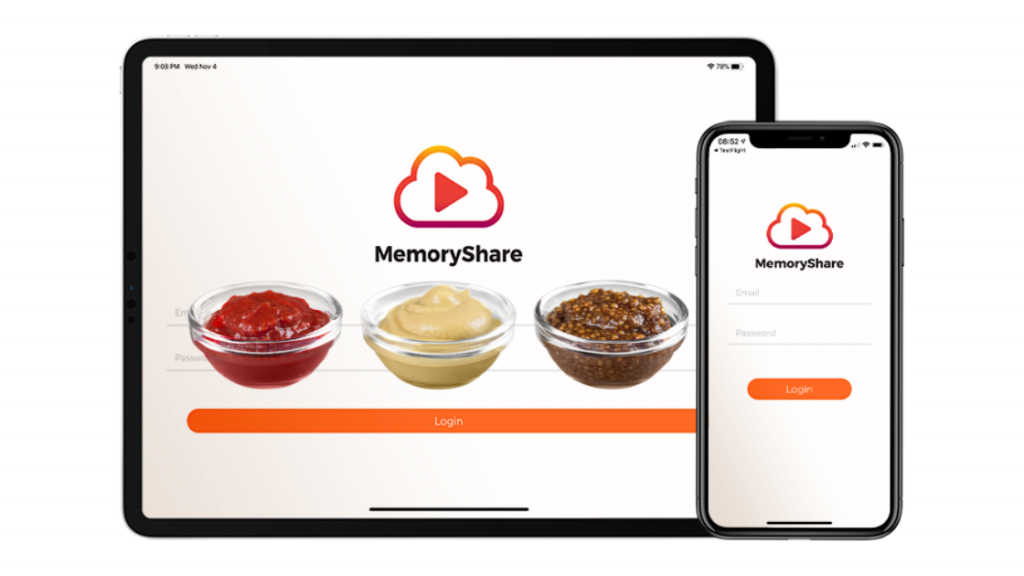 MemoryShare's exclusive app makes streaming super easy; you can record your full service with the touch of a button. By sharing these streams with your community, you showcase your excellent service and create name recognition with the viewers. Aaaannnd that's not all, folks. Because MemoryShare videos are embedded on your own website (and not on the site of a separate streaming provider) your site gets more views, which results in street cred with the search engines. 
Two things funeral homes need in 2023 are visibility and increased call volume. MemoryShare provides both of these things as well as a team of REAL people you can talk to if you ever run into trouble. So what are you waiting for? Learn more about  MemoryShare today!