The Shark Special | FFFW 146
DISCLAIMER: None of the F's in FFFW stand for "facts." Enjoy the satire.
Sometimes at the FFFW we miss the big holidays. Like, if a holiday falls on a Tuesday, it can feel out of place to talk about it on Friday. BUT, there are some things too big to gloss over. And Discovery's "Shark Week" is one of those. Now, any time I mention this incredible week, I always hear the same things.
"That's still a thing?"
"I haven't seen that in years."
"I'm pro-finning sharks. It actually has many benefits so I boycott all that pro-shark propaganda."
Well… nobody has said that last one- but I know that's what they're thinking. But to people who say the first two things, I got some news for you…
Shark Week has never stopped, it's on RN, and it's hosted by Denise's former husband, Jason Mamoa. Like anything that is truly incredible, it's aged beautifully. It was good in the 90s and it's still good now.
So, welcome to the FFFW Shark Week Special!
---
Homesteaders Makes it Rain?
What's better than a 25 bps increase in growth on your preneed block? A 30 bps increase! Homesteaders is excited to announce one of the industry's highest growth rate increases – an average of 30 bps on all new business, beginning March 15. Learn more.
---
Why Funeral Directors Should Watch Shark Documentaries
Just like funeral directors, sharks are misunderstood. Sure, they're in scary environments and often have to deal with death- but that doesn't mean that they're nasty or anything. You might have more in common with sharks than you know.
It's impossible to watch a shark documentary and think about anything else. It's some of the best cinema known to man. At the end of a long day of helping families and dealing with work, you're gonna want some shark action.
Because sharks are just really cool. You should enjoy them.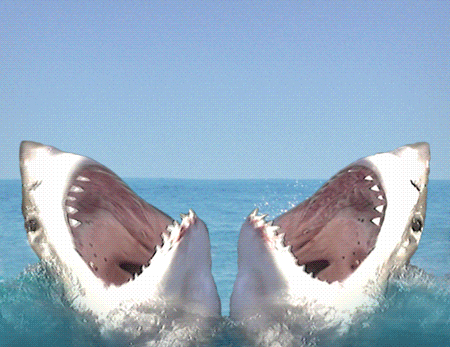 ---
CD COMICS
---
You Otter Be Proud